A small business operating on a vast scale, FESCO is powered by some of the energy industry's most innovative and industrious thinkers who bring an immense amount of knowledge, strategy, and heart to all they do. FESCO was established in 2018 by John Dukes and Aldric Seguin.
Dukes was the former Vice President of Federal and Public Sector Sales for Exelon/Constellation (responsible for $1 billion in annual revenues) and General Manager of Washington Gas Energy Services (an unregulated entity with annual revenues of $250 million), and Seguin is one of the founders and current President of the Safer World Group, which has founded over 14 international companies to revolutionize the supply and demand side of the energy industry.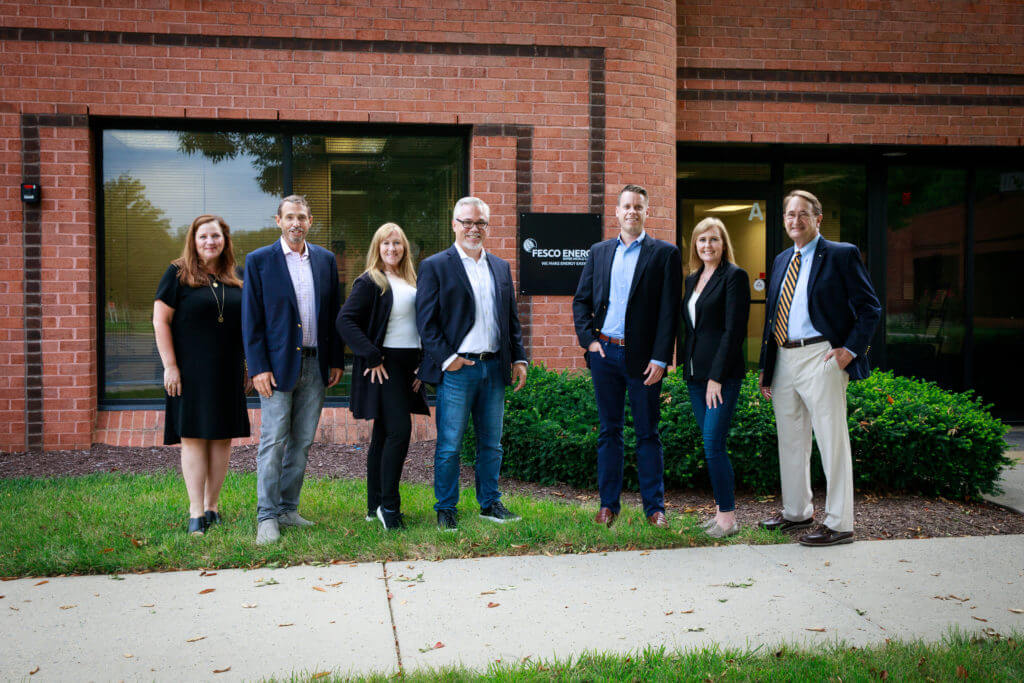 John Dukes
John has over 20 years of experience in the Energy Industry. Prior to founding FESCO in 2018 with Aldric Seguin, John was the General Manager of the Non-Utility Business at Washington Gas & Light where he was tasked with growing a $35 million division into a high performing energy efficiency and asset growth business. Within three years annual revenues exceeded $125 million and investment in assets grew from $80 million a year to $164 million a year. John attained a 500% growth in EBIT with $47 million of business unit EBIT delivered in FY17. The most rewarding accomplishment at WGL was competing for and winning the first microgrid project in Washington DC at the Parks at Walter Reed. Prior to WGL, John was the VP of Federal and Public Sector with Constellation New Energy (Exelon) where he delivered an annual EBIT in excess of $1 billion for energy efficiency, electricity and natural gas product sales to the federal and public sector markets. He managed a team of 43 people and after 4 years his divisions CAGR exceeded 43%. The most rewarding accomplishments at Constellation was securing a $400 million CRADA with Army in MD, and a $287 million award for the Marine Corp in Albany Ga, and a 6tWh contract with the GSA. Over his 20-year career John individually contributed over $880M in Energy Efficiency project sales, $350M in Investments in Generation Systems, and $2.9B in Commodity Sales.
Since founding FESCO John has successfully delivered projects for the Army National Guard, Dept. of Homeland Security, Navy, Army, Air Force, and Veterans Affairs. John believes in hiring the right people for the job, and in less than three years FESCO has developed over $231 million of projects, received over $45 million in awards, received the most Innovative Company if the Year award from the State of Maryland and has stood up working groups to develop energy-as-a-service and air-as-a-service financial models that will revolutionize parts of the energy sector for many customers. He has established project management agreements with several diversified regulated Utility Companies in 17 states to support their Public Utility Areawide program bringing cost effective energy efficiency and utility services to federal customers.
John has had numerous speaking engagements with staff at the White House, Energy and Law Conferences, meetings with Senators and Congressman and the Bipartisan Policy Organization.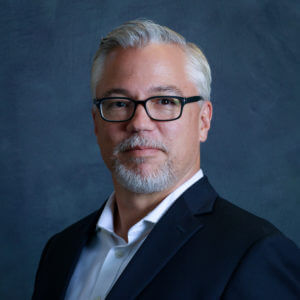 Aldric Seguin
Aldric is an experienced entrepreneur and business leader having successful launched, grown and sold multiple companies in the US and Europe. His experience in the defense and aerospace markets, under Safer World Group and its diverse range of companies, led him to focus on energy and clean tech. Seeing the vision of FESCO Energy and it's role in energy and clean tech led him to partner with John Dukes to establish and manage consisitent and reliable growth focused on FESCO's core capabilities.
Aldric manages the evaluation process for FESCO as it relates to the evaluation and adoption of new energy tech into FESCO's energy related projects. This includes new state of the art controls, carbon emission/sequestering technologies, alternative fuels, advanced battery technology, and organics-to-energy tech.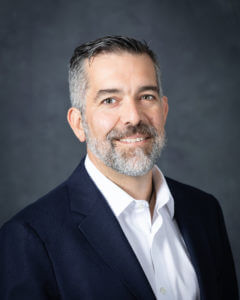 Aaron Smith
VP of Business Development
Aaron is an industry leading business development executive and energy market strategist. He leads a team of business developers who collectively originate $25-50 million of new energy related contracts annually. Prior to joining FESCO in January 2020 Aaron was the Director of Business Development for six years at Siemens Government Technologies. While at Siemens he was responsible for Siemens' business strategy and opportunity development for the Federal energy market. He was tasked with developing projects to provide resiliency forward solutions for Federal clients with a focus on distributed generation, microgrid, battery storage and cybersecurity. Aaron's strategic initiatives and opportunity captures resulted in $680 million of contract task order awards that included Energy Savings Performance Contract (ESPC) task order awards, and Utility Monitoring and Control Services (UMCS) task order awards. Additionally, for the greater Siemens Smart Infrastructure and Siemens Energy organizations, he led growth strategy and business case development for Siemens' underserved markets. This effort resulted in Siemens establishing a Federal and commercial presence to address the Hawaii WestPac energy market.
Over his 14 year career, Aaron has led the successful capture and development of $555M Energy Savings Performance Contract (Los Alamos National Laboratory). He developed and awarded Siemens first Federal Microgrid and BESS project at Camp H.M. Smith. He managed the successful capture for Siemens' largest Multiple Award Task Order Contract – Utility Monitoring and Control Systems Contract which resulted in an award of $2.5B MATOC. He has successfully submitted and awarded  DOE Super ESPC ($5B). And he has constructed energy infrastructure projects for a wide range of Federal clients: NASA Army, Navy, Dept Of Energy, NNSA, National Park Service, US Marine Corp, US Coast Guard, Dept of Homeland Security.
Aaron attend the University of Maryland College Park where he earned his Bachelor of Science in Business Management. He is a Certified Project Management Professional (PMP®) and has National Security Administration Secret Clearance.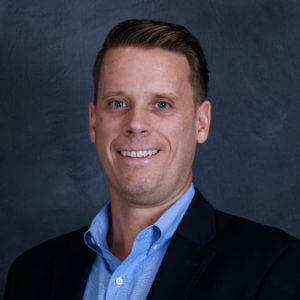 Steve Boyle
Director of Business Development
Steve has over 40 years of experience in developing and executing public utility areawide contract projects. That experience includes working directly for regulated utilities and their unregulated affiliates. Over Steve's career he has successfully constructed over 87 task orders for 3 regulated utilities and dozens of federal agencies including DOD. In total the awards steve has received exceed $320M.
Steve is often requested by FUPWG (Federal Utility Partnership Working Group) and Energy Exchange to lead or participate in panel discussions. His expertise in shared energy savings projects has helped customers significantly reduce demand consumption and increase the resiliency to complete missions and tasks.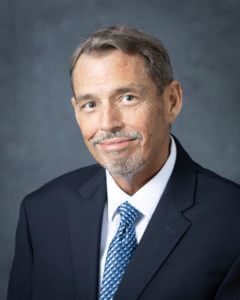 John Saams, PE, CEM
Senior Director of Sales & Solution Development
John has over 35 years of experience in facility and energy project assessment, design/engineering and construction. He was previously the Director of Business Development for a large international engineering and product firm where he focused on creating teams to deliver comprehensive energy resiliency, energy efficiency, power generation and transmission/distribution solutions to address customer driven infrastructure issues; and developing corporate strategy for the ESCO business unit of the international engineering and product firm. John's experience in facilities engineering support includes environmental, safety and fire protection.
Previously, Mr. Saams was a management consultant where he was responsible for leading technical and program support assisting both Federal and commercial clients establish, and audit ISO based programs and processes.  His primary clients included Department of Energy, Environmental Protection Agency, U.S. Postal Service, U.S. House of Representatives, Federal Aviation Administration as well as a wide range of other civilian and defense agencies. He also supported international manufacturing companies in solving pressing safety, environmental and energy issues. He is a Professional Engineer and holds various credentials including Certified Energy Manager and LEED AP.
John attended the University of Maryland, College Park where he earned his B.S. in Engineering. He has also pursued graduate work in sustainable energy.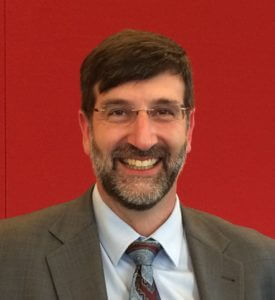 Wayne Arny
Sr. Business Development Associate
Wayne manages the daily interaction with Navy and serves as a pivotal contributor to the FESCO Business Development team.  Wayne Arny develops and executes on broad reaching strategies tailoring energy service to the demands and mission of the Navy, Army and others. His approach to meeting the customers where their needs are has resulted in new "Service" based energy models for major energy systems on military bases yielding $189 million of project pipeline and significant project awards. Wayne's extensive Military and Government career spanned over 20 years. During his career he has held positions such as Principal Deputy Assistant Secretary of the Navy and Deputy Under Secretary of Defense for Installations and Environment with the Department of Defense.
While Principal Deputy Assistant Secretary of the Navy, Wayne was responsible in the oversight of Military Construction, Energy and Utility Privatization, BRAC execution and disposal, and Family and Bachelor Housing Privatization for the Navy and the Marine Corps.  From January 2003 to March 2005 he also served as the Acting Assistant Secretary of the Navy (Installations & Facilities).  His first position with the George W. Bush Administration was as the Deputy Assistant Secretary of Defense (Senate Legislative Affairs) where he supervised the entire first round of Senate Confirmations for DOD and the Military Services. In 2008 Wayne moved to become the Deputy Under Secretary of Defense for Installations and Environment where he was instrumental in the management and oversight responsibilities within the DOD for military installations worldwide. His responsibilities included oversight of all Military Construction and the development of installation capabilities, programs, and budgets; base realignment and closure; privatization of military housing and utility systems; the development of Joint Basing; and coordination responsibilities for the U.S. Marine Corps movement of forces from Okinawa to Guam.  In addition, he was an intricate part of the facilities energy development; environmental management, safety and occupational health; environmental restoration; pollution prevention; fire protection; and explosives safety.
During his military service, Wayne was the Command of two Battle Staffs, one for the Chief of Naval Operations and the other for NATO in Portugal. He is a graduate of the Navy Fighter Weapons School (Topgun) and the Naval War College. He earned his Bachelor of Science degree at the U.S. Naval Academy as well as his Masters of Science in International Relations from The Catholic University. As a Veteran some of his accomplishments include; Program Associate Director of National Security & International Affairs at OMB in the White House, Principal Deputy Assistant Secretary of the Navy (Shipbuilding & Logistics), Professional Staff Member on the Subcommittee on Sea Power and Force Projection of the Senate Armed Services Committee, where he worked for Sen. John Tower (R-TX) and Sen. Bill Cohen (R-ME), and First Military Fellow at the American Enterprise Institute for Public Policy Research.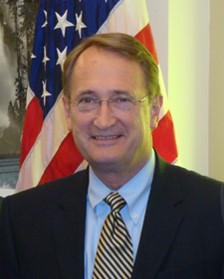 Kara Thomas
Director of Business Development
Kara joined FESCO in July 2020 to develop opportunities across multiple lanes within the energy services industry. She began her career nearly thirty years ago working as a junior associate for a bipartisan lobbying firm in the energy and environmental sector, and since that time has partnered with both large and small businesses to identify opportunity, increase market share and develop strategic visibility within the federal marketplace. She has worked for nearly a decade in service to Native American 8(a) and Small Disadvantaged Businesses.
Over her thirty year career Kara has served in such positions as Business Development Associate and VP of Business Development in various companies including ARS Aleut Construction. Prior to joining FESCO Kara cultivated strong industry relationships that resulted in multiple direct awards and multiple competitively selected awards. These awards generated a 80%+ compounded annual growth rate.
Kara attended DePauw University where she earned her Bachelor of Science in Economics.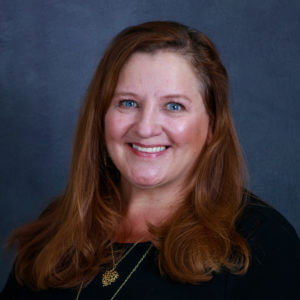 Judy Madsen
Director of Construction & Program Management
Judy joined the FESCO team in 2019 with over 17 years of experience in Project Management for the DOD and other Energy Services Companies. Prior to joining FESCO Judy managed some highly complex regional higher education energy savings projects, executing construction management at dozens of schools simultaneously. She brings with her extensive experience in complex problem‐solving, strong leadership skills, integrity, and a solid work ethic. In her 17 years of experience Judy has held positions as Facilities/Project Manager, Regional Construction Manager, and Director of Integrated Facilities Management. She has worked for industry-strong companies such as ALEX: Alternative Experts LLC, PEPCO Energy Services, and Lockheed Martin.
She has successfully managed energy projects to 100% compliance to government energy standards and regulations (on-time, on budget, to standards, to regulations). Judy was tasked with and successfully implemented 100% on-time facility startup of multiple facilities for the Transportation Worker Identification Credentials (TWIC) program in support of the Maritime Transportation Security Act. While at Lockheed Martin Judy's most rewarding accomplishment was receiving the NOVA award for coordinating efforts with FEMA for having a call center operational within 24-hours for aid and assistance on behalf of the victims of hurricane Katrina.
Judy is a graduate of Kansas State University where she earned her Bachelor of Science in Interior Architecture.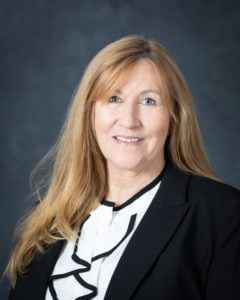 Jack Saams
Senior Project Development Engineer
Jack is currently a Senior Project Development Engineer for FESCO Energy where he focuses on developing energy efficiency and renewable energy projects.  His work spans mechanical, electrical and control systems and developing cost and savings estimates to support the development of project financial proformas. He has over 7 years of experience in mechanical and energy engineering supporting a wide range of facility retrofit projects. Prior to joining FESCO, Jack was an Energy Engineer for Environmental Energy Solutions (EES) where he was responsible for developing energy efficiency projects and performing on site energy audits. Prior to joining EES, Jack was a Project Manager for Siemens Smart Infrastructure where he was responsible for the planning, engineering, and execution of BAS projects ranging from simple control upgrades to multi-million dollar energy projects.
Jack attended the University of Maryland, College Park where he earned his Bachelors Degree in Mechanical Engineering (2014).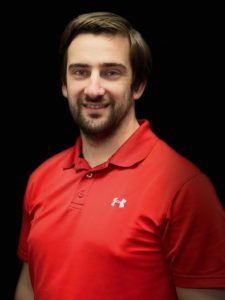 Michael Nye
Jr. Project Construction Manager
Michael joins FESCO as a Junior Construction Project Manager for FESCO managing the delivery of multiple large energy related design/build construction projects. Projects include, but are not limited to, HVAC upgrades, building management control modification, lighting conservation, water conservation, window replacements, mechanical, electrical, solar, and emergency generator installation(s). Michael is responsible for the coordination of construction processes and procedures including general daily onsite operations, scheduling, budgeting, trade coordination, project planning and sequencing, forecasting, and general management of subcontractors.
Prior to joining FESCO Michael graduated from West Virginia University with a Bachelor's degree in Environmental and Energy Resources Management and a minor in Economics. During his time at WVU he studied a variety of different energy production methods, modes of transmission, and usage. Learning about efficient design, renewable production methods, and the impact of energy production along with the economics and business side of the industry has given Michael a good educational foundation and passion for the work FESCO accomplishes. While attending West Virginia, he participated in an internship at Buffalo Geothermal. Buffalo Geothermal is an HVAC company that specializes in ground sourced heat pumps. While completing his internship he learned about energy efficient HVAC practices in both commercial and residential environments.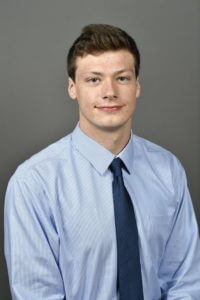 Michelle Dukes
Michelle joined FESCO in 2018 as Office Administrator. Prior to joining FESCO Michelle held various roles in administration and management support for companies such as Marriott. She took an 18 year career hiatus to raise three wonderful children who are all on their way to becoming independent successful young adults. At FESCO Michelle manages the day to day operations including HR, contracts, AP/AR, and marketing.