Frederick, MD – May 9th, 2018
FESCO Energy and The Lucida entered into an energy contract to deliver a combined heat and power (CHP) project for one of the premier properties in New York. The CHP offsets electricity purchased from the "grid" and capture the waste heat to further offset steam purchases.
FESCO Energy, a leading Energy Sustainability company and integrator specializing in energy resiliency, energy efficiency, water efficiency and renewable energy, today announced its CHP project with The Lucida, the first LEED-certified condominium in New York City's Upper Eastside. The project offsets electricity and steam purchases by self-generating over 1.1MM kWh and 6,000MMBTu of steam equivalence annually. The project dramatically improves overall energy sustainability and enhances the reliability and quality of facility operations.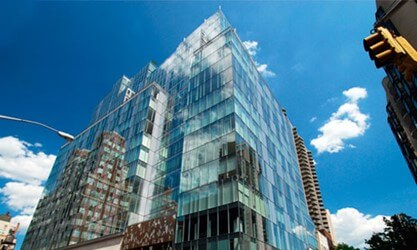 The Lucida Condominium uses the electricity and heat to offset payments to the utility, promoting overall sustainability, and improve the reliability and quality of facility operations.
The project will be entirely self-funded using the utility consumption reductions that are generated by the CHP over a 4.7 year period.
"This CHP project was difficult to design, permit and construct because of the space limitations available in the central plant, street closings in New York and securing the certificate to operate. It was well worth the effort as this project reduces site specific greenhouse gas emissions, captures rebate money from the utility and increase energy resiliency: while generating cost savings in a sufficient capacity to pay for the project's capital, said John Dukes, President of FESCO Energy."
Project construction began in August 2018 and is expected to be completed by June 2019.
To learn more about the Energy As A Service solutions offered by FESCO Energy, visit https://www.fescoenergy.com/solutions/energy-as-a-service/
More about FESCO Energy
FESCO Energy develops and delivers actionable Environmental, Social and corporate Governance energy strategies & design/build projects to its customers to increase the use of low carbon electricity consumption and reduce overall energy/water consumption. FESCO is a total small business, and a minority owner of an Alaskan Native Corporation 8(a); that provides energy services for regulated Utility's under their Public Utility Areawide Contract(s) in over 30 States. FESCO is also a supplier of electricity and natural gas in all deregulated markets.