Frederick, MD – April 1, 2017
FESCO Energy and The Continental Plazaentered into an energy savings contract to deliver a lighting retrofit project at the three buildings that make up the Continental Plaza campus, located in Hackensack, NJ.
FESCO Energy, a leading Energy Sustainability company and integrator specializing in energy resiliency, energy efficiency, water efficiency and renewable energy, today announced its energy savings contract with the Continental Plaza, a premier three building 650,000 sq ft campus. The project reduces electricity consumption and demand by 171k kWh and 34kW, respectively. The project improves overall energy sustainability and enhances the reliability and quality of facility operations.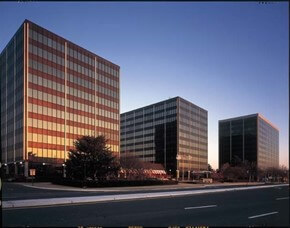 Continental Plaza updated their interior lighting fixtures to reduce energy consumption and demand, standardized fixture types and reduced greenhouse gas emissions; promoting overall energy sustainability.
"This lighting retrofit project was one of the least difficult and timely executed projects for FESCO. From executing the contract to final completion took less than two months. The project captured rebate money from the utility while generating cost savings in a sufficient capacity to pay for the project's capital, said John Dukes, President of FESCO Energy."
Project construction began in April 2017 and is expected to be completed by May 2017.
To learn more about the Energy As A Service solutions offered by FESCO Energy, visit https://www.fescoenergy.com/solutions/energy-as-a-service/
More about FESCO Energy
FESCO Energy develops and delivers actionable Environmental, Social and corporate Governance energy strategies & design/build projects to its customers to increase the use of low carbon electricity consumption and reduce overall energy/water consumption. FESCO is a total small business, and a minority owner of an Alaskan Native Corporation 8(a); that provides energy services for regulated Utility's under their Public Utility Areawide Contract(s) in over 30 States. FESCO is also a supplier of electricity and natural gas in all deregulated markets.